Home Remodeling Testimonials
If you are looking for a perfectionist to help remodel your home, Ziggy is your go-to man. He does not stop working until he is happy with how things look. It's almost like he is working on his own home, not yours. He has helped us with many different things from kitchen remodeling to handyman jobs. Ziggy arrives on time and works long, hard hours. Another bonus: he is extremely neat and cleans up his mess. He even cleaned my shop vac for me!
Valerie Adams

As my handyman of several years, Ziggy has replaced my front, storm, and patio doors, replaced my window and patio door blinds, custom fit a new interior door, installed an over-the-range microwave oven, replaced a stove and refrigerator, installed a new front door buzzer, repaired two toilets, and performed drywall & paint patch-up jobs. I'm extremely satisfied with Ziggy's workmanship, as well as his suggestions regarding future improvements. He fits his work schedule to yours and performs an end-of-the-day clean-up second to none!
Barry Virshbo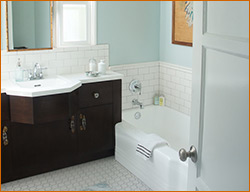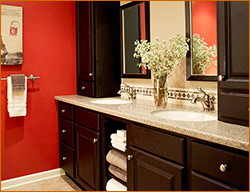 Ziggy to the rescue! Great solutions to life's big and little houshold problems. We have a renewed sense of security with updated smoke and carbon monoxide detectors, functional faucets and newly improved bathrooms. We're breathing and sleeping more comfortably now. Wonderful work ethic and style. Highly recommend. Ziggy's just a phone call away.....
Geralyn Koby
After I contacted Ziggy my remodel went from an idea to a reality with Ziggy's help! Ziggy was not only on time but early! He came prepared and even was able to adapt to some project changes very quickly. I would recommend working with Ziggy!
Bill Zuba
Had Ziggy put glass tiles on the backsplash in the kitchen. He really does a great job and has a great personality. Also, had him replace some cracked tiles in the bathroom. I am very satisfied with the work he did.
Elaine Cammiso
Ziggy was great! He came on time,did a wonderful job, also did not cut corners with the job. I definitely was very satisfied with his hard work and knowledge. I will be doing business in the future with this company. Again thanks Ziggy for doing the job on such short notice.
Xavier Negrete
Ziggy does first rate work---for me it was bathroom updating, (cabinets,countertops, sinks etc) some kitchen repairs/upgrades and lighting fixtures both inside and out. He is professional in every way. His prices are very reasonable and he gets the job done quickly. I will use him again as I move into another house in the near future. (2/14).
Frank Gramm
Ziggy is the most reliable and easy-to-work-with remodeler/contractor I have ever worked with -- and I have remodeled every home I have moved into. We just moved here in September and Ziggy has been a HUGE help to us in all of our needs in our new home, which was a foreclosure and needed quite a bit of work...and still does. His prices are right where they should be, he shows up EVERY time he says he will (which is extremely unusual these days), he follows up, he has great recommendations for other resources as well as for remodeling ideas. I have only good things to say about BZ Installations. I feel very lucky to have found him so soon after we moved here!!
Amy Kappelman
We called Ziggy the middle of the week, he was here the following Saturday and did a "top notch" repair in one hour. He was early to the job (most contractors don't even return a phone call or show up), was neat in his repair and explained what/how he needed to fix the job. I would HIGHLY recommend Ziggy to any of my family or friends.
Judith Bernecker
After looking around at different kitchen showrooms, no one compared to what Ziggy could do for us in quality. He told us that he would be here for 2 days installing and he stuck to his word. Our cabinets are very high quality and took the time with us to have 7 different drawings of our kitchen made up and the way we could have it set. Very pleased with the turn out, I would refer him to anyone I know.
Vince S
Customer Service Excellence
BZ Installations can help you build your dream kitchen or bathroom. We can help guide you through the entire process- from the showroom to your home. BZ Installation's superior customer service makes picking out and installing your designs easy, and our payment options will help you build the kitchen or bathroom you have always wanted.