Kitchen Remodeling Services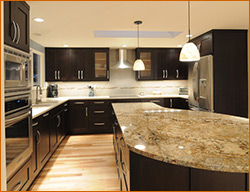 BZ Installations uses a teamwork approach to our kitchen remodeling. We team up with you to pick out the perfect combination of counter tops, cabinets, tile or flooring. Whether it is special tile, doors, paint, granite or custom-made cabinets, we can do it all. BZ Installations has an amazing work ethic and delivers the highest quality and performance with a friendly smile. Your satisfaction is guaranteed!
Lifetime warranty on labor!
We know that home remodeling can be overwhelming and intimidating, however, we approach every renovation project as a cooperative endeavor. Our goal is to simplify the process by providing one point of contact on every job and our team is always available for assistance to ensure that each job runs smoothly. We stand behind our workmanship. Our relationships with our customers do not end with the project completion and we are accessible to our clients even after the job is done.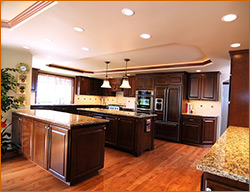 Services offered to renovate your beautiful home:
Custom cabinetry and built-ins for every room in the house
Creative professional designers
Complete project management from start to finish or materials only
Expert cabinetry installation
Full interior construction and home remodeling services including carpentry, electrical, and plumbing completed by our team
Unlimited Selections:
Tile
Flooring
Countertops (Granite, Marble, Silestone, Zodiac, amongst many others)
Plumbing fixtures
Hardware
Accessories:
We offer a myriad of accessories to enhance both the aesthetics and the function of your cabinetry. Some of the many options that we can incorporate are,
Moldings, Corbels, and Ornamental Details
Wine Racks
Drawer Organizers
Storage Bins
Pantry and Cabinet Fittings
Corner Cabinet Lazy Susan Drawers
Pull-out Tables
Appliance Lifts
Whether your style is contemporary, transitional or traditional, our kitchen and bathroom designers will provide complete design consultation services. Our cabinetry lines offer unlimited options, affording us the ability to work within any budget while delivering the aesthetics and functionality you desire for your home remodeling project.